The Brittany Committee Goals
Provide a lasting celebration of Brittany's life by showcasing her love for the game of soccer and her love for team sports.
Provide additional funds to the Brittany Willis Scholarship Fund.
Provide education on safety to the youth of Wilson and the youth of the participating schools.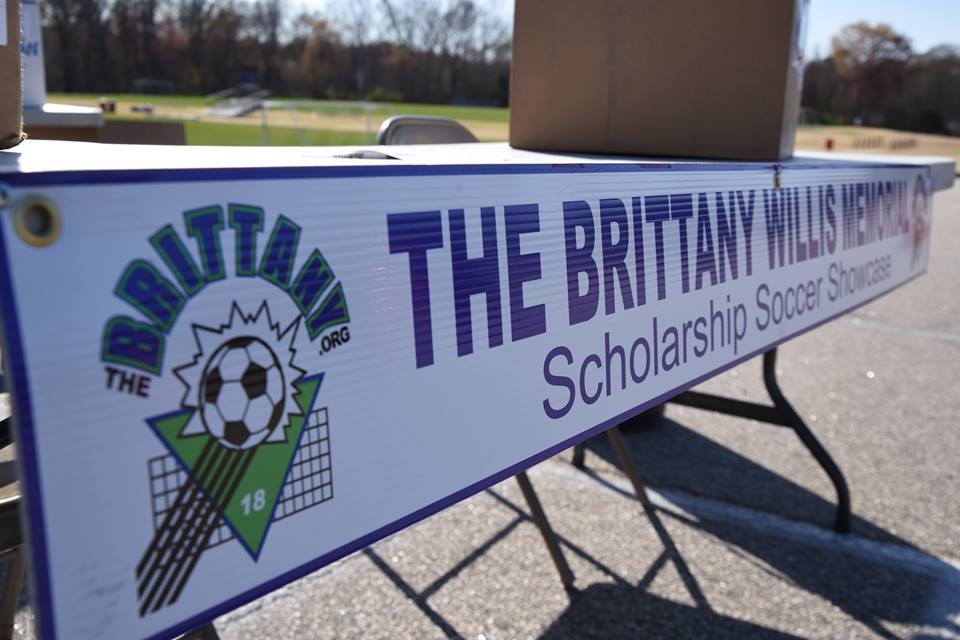 Stewart Arens – Chairman
Ken Calvert – Treasurer
Richard Frazier – Ex-Officio
Anne Robl Benton
Alex Calvert
Cindy Calvert
Drew Calvert
Jay Gallimore
Reggie Harrison
Woody Harrison
Angie Miller
Norm Osborn
EJ Proctor
Claude Reynolds
Susan Thomas
Zach Thomas
Brent Walston
Clay Willis
Lindsay Willis
Jennifer Wilson
Ricky Wilson
Reflecting back to the overwhelming success of the 2005 inaugural showcases, the Brittany Committee would like to express our heartfelt appreciation and gratitude to many caring people. This journey has been the culmination of numerous ideas from a community of people whose wish was to honor the life of Brittany Willis.
The Brittany Committee would like to express its gratitude to the citizens of Wilson who shared our vision and embraced this event throughout the planning of the inaugural Brittany Willis Memorial Scholarship Soccer Showcase. We are especially humbled by the response of the participating teams who traveled, both near and far, to honor and celebrate the life of Brittany and her love for competitive sports and good will.
We are indebted to the City of Wilson and its Recreation Department for allowing the inaugural Brittany Willis Memorial Scholarship Soccer Showcase to be played in the new J. Burt Gillette Athletic Complex prior to the grand opening of the fields. Without access to these splendid fields, The Brittany would not have been possible.
We are equally indebted to our partners in sponsorship, our partners for in-kind donations, and for our volunteers. Giving generously of one's resources and one's time is the heart and soul of any event. Without the financial generosity of local businesses and without the commitment of an assemblage of volunteers our event would just be a dream and not a reality.
Lastly, we would like to thank Randy, Judy and Clay Willis for their strength and courage in allowing us to plan these 2005 Soccer Showcases and the future Soccer Showcases that will keep Brittany's memory alive and permanently etched in our hearts.